Lake Baringo Volcano, Kenya | John Seach

Ol Kokwe volcano
Lake Baringo, Kenya
0.63 N, 36.08 E
summit elevation 1130 m
Shield volcano
Lake Baringo is a located in the northern Kenyan Rift Valley. The lake is freshwater and supports a large bird, crocodile, hippo, and fish population. Ol Kokwe Island is located in the centre of Lake Baringo. It is the smallest volcano in the northern Rift Valley. Geothermal activity is present along the NE peninsula.
Lake Baringo is located in a faulted area of the axial graben of the central Kenya Rift. Lake Baringo is fresh despite a lack of outlet, and in the presence of a shallow depth and high evaporation rate.
Lake Baringo photos by John Seach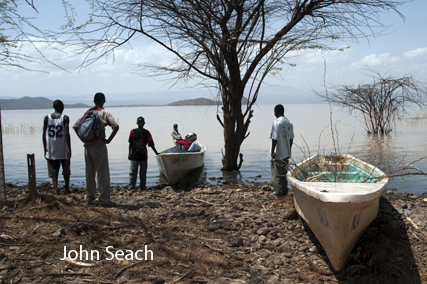 Lake Baringo 2008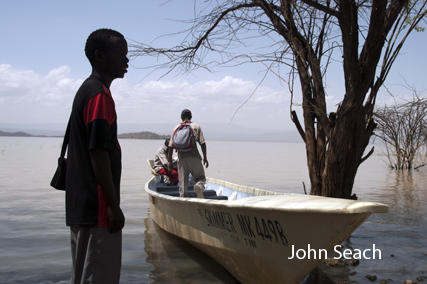 Lake Baringo (Ol Kokwe volcano)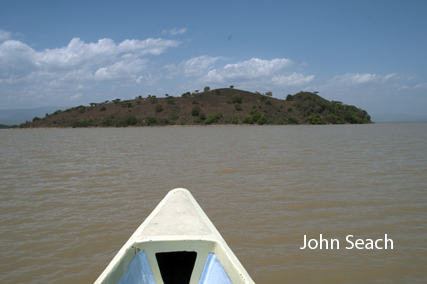 One of the eruption locations of Ol Kokwe volcano in Lake Baringo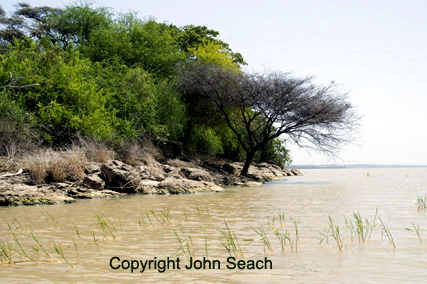 Ol Kokwe Island, Lake Baringo 2008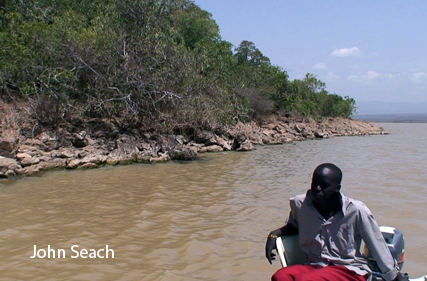 Ol Kokwe Island, Lake Baringo, Kenya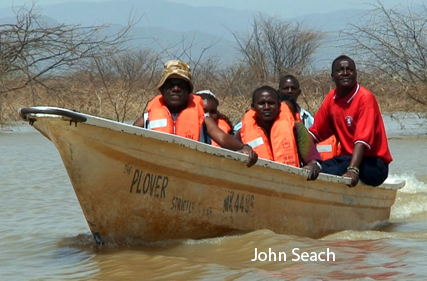 Sightseeing for hippos, Lake Baringo, Kenya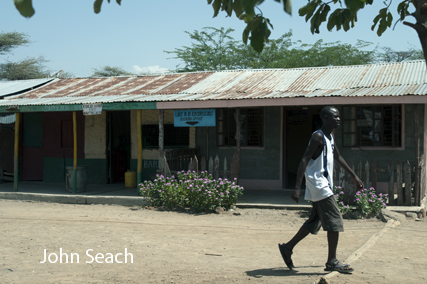 Lake Baringo boat tour office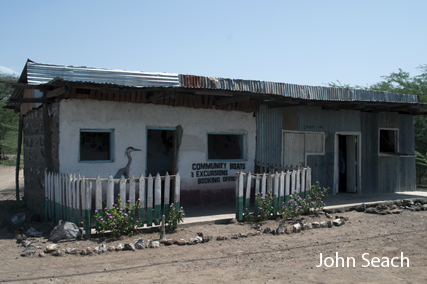 Lake Baringo tour booking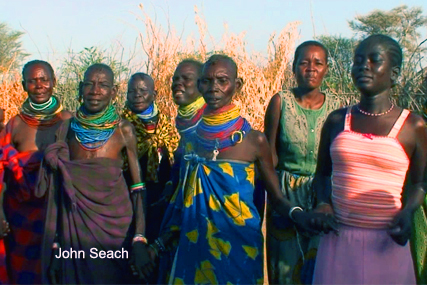 Tribe near Ol Kokwe volcano, Lake Baringo, Kenya
Rift Valley Lakes of Kenya
Further reading
Le Gall, B., Tiercelin, J.J., Richert, J.P., Gente, P., Sturchio, N.C., Stead, D. and Le Turdu, C., 2000. A morphotectonic study of an extensional fault zone in a magma-rich rift: the Baringo Trachyte Fault System, central Kenya Rift. Tectonophysics, 320(2), pp.87-106.

Chapman, G.R. and Brook, M., 1978. Chronostratigraphy of the Baringo basin, Kenya. Geological Society, London, Special Publications, 6(1), pp.207-223.
Lake Baringo Volcano Eruptions
No recent eruptions.