Vulcano - John Seach

Aeolian Islands, Italy
38.404 N, 14.962 E,
summit elevation 500 m
stratovolcanoes
Vulcano, Italy
The Romans believed that Vulcan God of fire lived below the smoking mountain in the Aeolian Islands. At the end of the middle ages the term vulcano (volcano) was given to all such eruptive centres.
Vulcano photos by John Seach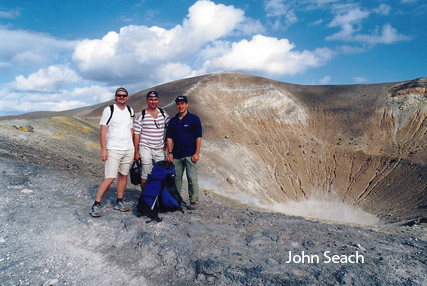 Gran Cratere on the summit of Vulcano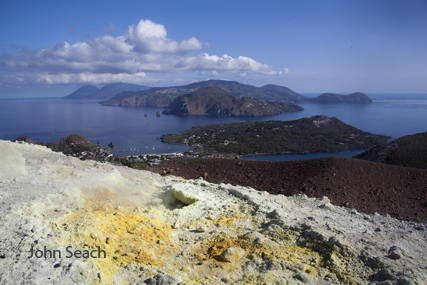 Gran Cratere, Vulcano 2016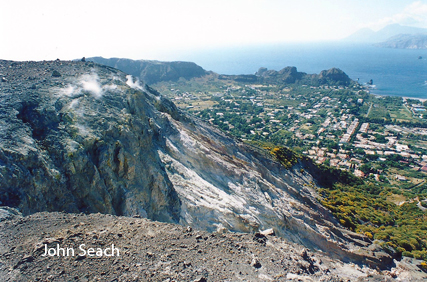 Hot steaming ground at Vulcano, Italy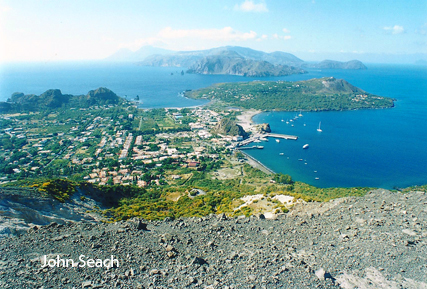 Vulcano summit and Lipari in distance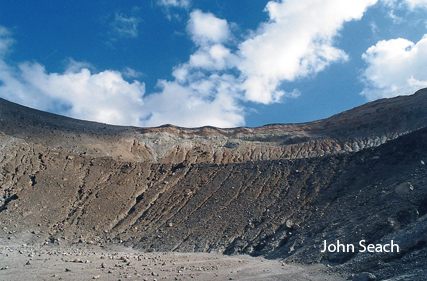 Inside Gran Cratere, Vulcano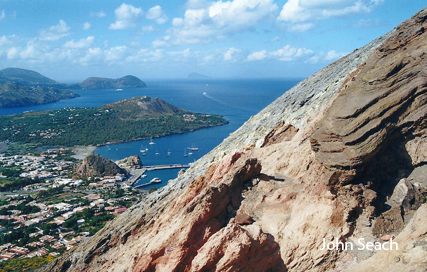 Climbing Gran Cratere, Vulcano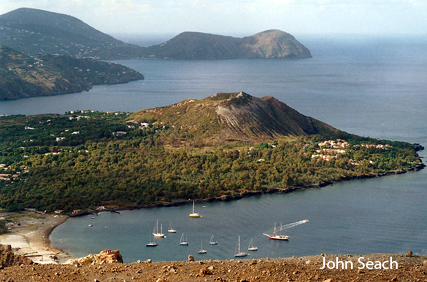 View from Vulcano crater, looking north

Thermal mud pool, Vulcano, Italy
On 20th April 1988 a landslide occurred on the NE flank of Vulcano, Italy. The landslide produced a small tsunami which was observed at Porto Levante. The tsunami occurred during a period of unrest at the volcano. The best observations of the landslide and tsunami came from a fisherman nearby in a boat.
The main fumarole field within Vulcano's Fossa crater is located across the northern edge, extending over the rim, and onto the crater's outer flank.

Vulcano Eruptions
1892?, 1888-90, 1886, 1873-79, 1831?, 1822-23?, 1812?, 1786?, 1780, 1775?, 1771, 1731-39, 1727,1688, 1651, 1631, 1626, 1618, 1550, 1444, 1250, 925, 729, 536?, 144, 50, -10, -24, -91, -126, -183, -215, -300, -360, -475?