Tavui Volcano | John Seach

East New Britain, Papua New Guinea
4.12 S , 152.2 E
submarine volcano
Caldera
Tavui caldera is located offshore from east New Britain, Papua New Guinea. Its impressive formation can be seen as a spectacular 1000m drop-off at a location called submarime base.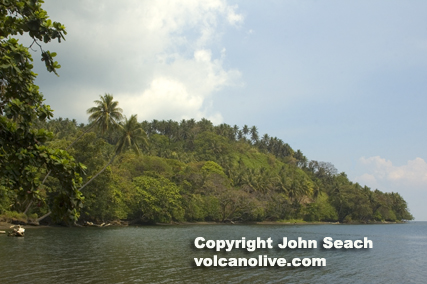 Tavui Caldera wall - John Seach
Further reading
McKee, C.O., 2015. Tavui Volcano: neighbour of Rabaul and likely source of the Middle Holocene penultimate major eruption in the Rabaul area. Bulletin of Volcanology, 77(9), p.80.

Tavui Volcano Eruptions
Possible Holocene eruptions of Tavui Volcano.