Sibayak Volcano - John Seach

Sumatra, Indonesia
3.23 N, 98.52 E
summit elevation 2212 m
stratovolcano
Sibayak volcano is located 40 km SW of Medan in northern Sumatra. It is adjacent to the town of Berastagi.
A second peak called Mt Pinto forms a twin volcano. Sibayak has a 900 m wide crater which has deposits from Pinto on the northern rim. The western crater wall has a gap through which lava has flowed from a central plug. Sibayak complex consists of Singkut caldera and volcanic cones such as Sibayak, Pintou and Prategtekan.
Sibayak volcano photos 2014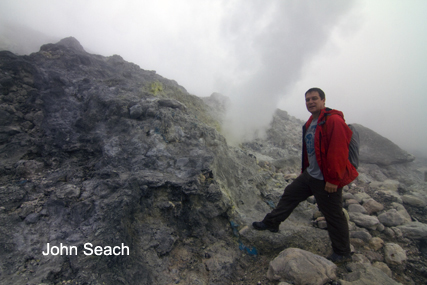 High pressure solfatara, Sibayak volcano, Sumatra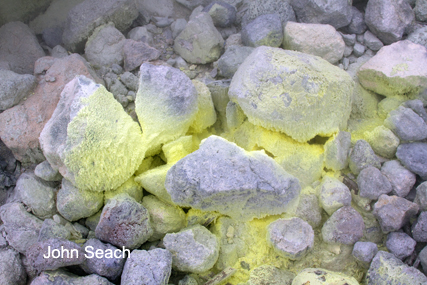 Solfatara, Sibayak volcano, Sumatra.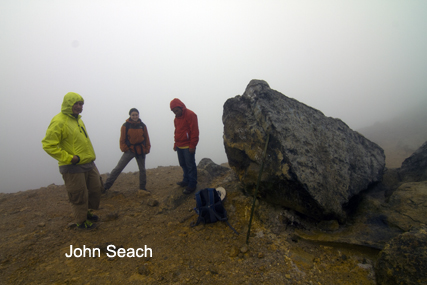 Summit of Sibayak volcano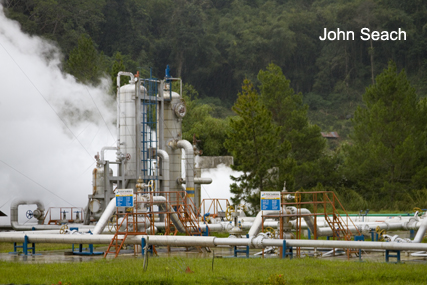 Geothermal energy production, Sibayak volcano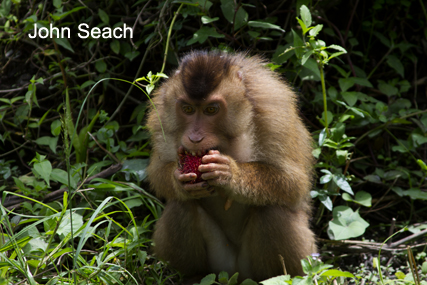 Monkey eating rambutan on Sibayak volcano, Sumatra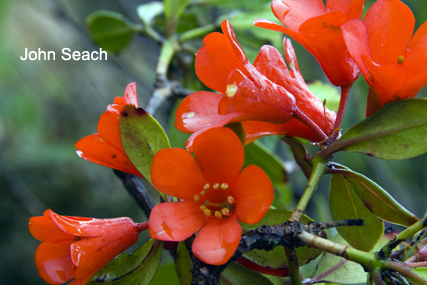 Sibayak volcano flowers.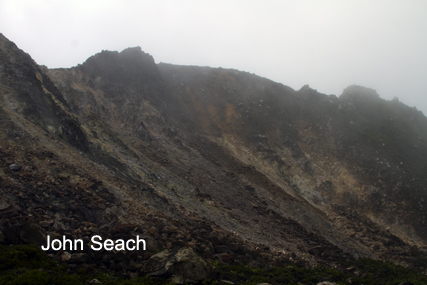 Summit of Subayak volcano
Sibayak Geothermal Field
The field at Sibayak was the first to be developed commercially in Sumatra. It is located at an elevation of between 1400 and 2200 m above sea. Sibayak field has a liquid-dominated reservoir with the highest temperature of 280 deg C located beneath the eastern flank of Mt. Sibayak. Strong solfatara activity is found at the summit and hot springs on the southern slope. There are ten production wells with a capacity of 25 MWe.

Sibayak Volcano Eruptions
1881 - Explosive eruptions producing ash clouds.