Santorini Volcano | John Seach

Greece
36.4 N, 25.39 E
summit elevation 564 m
shield volcanoes
Santorini erupted in 1600 BC and buried the city of Akrotiri and possibly gave rise to the legend of Atlantis.
Three islands remained after the eruption - Thera, Therasia, and Aspronisi.
Santorini caldera has a diameter 11 km N-S and 7.5 km E-W, with a depth of 390 m in the north. The 1950 eruption of Santorini produced a lava dome, lava flow, and explosive activity.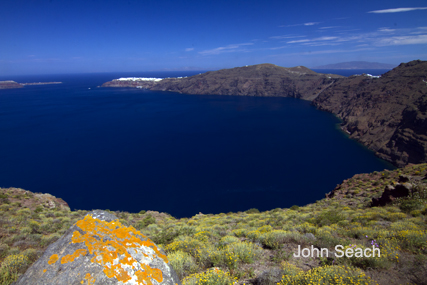 Santorini caldera 2014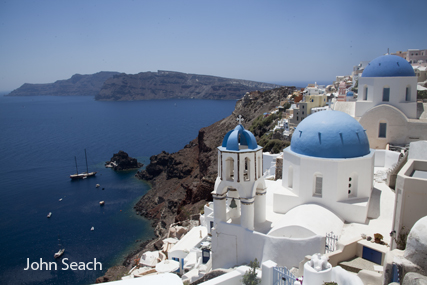 Santorini 2016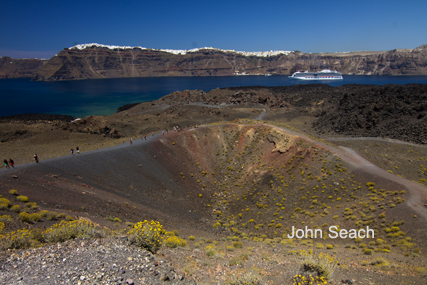 Nea Kameni, Santorini volcano, Greece.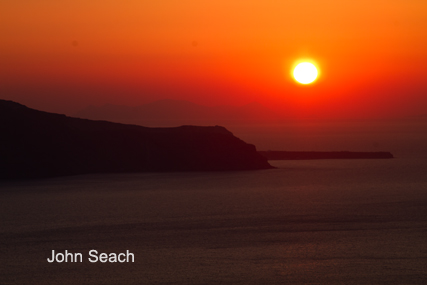 Santorini sunset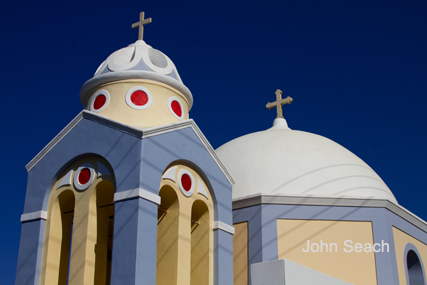 Santorini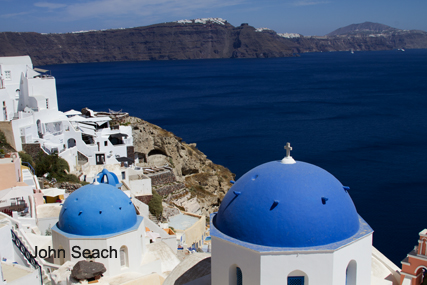 Santorini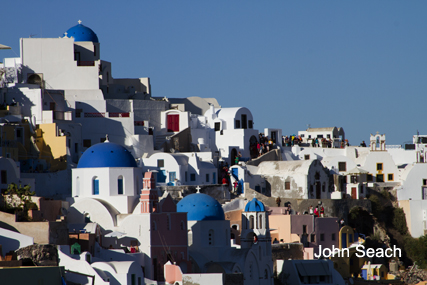 Santorini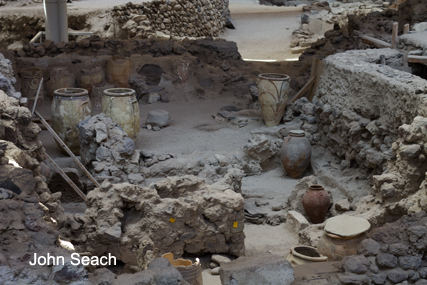 Ruins of Akotiri, Santorini Island, Greece

2011-2012 Unrest
In January 2011 Santorini started to wake from 60 years of inactivity. The episode began with a seismic swarm and radial deformation of the volcano. The unreast has been interpreted as radial inflation of the volcano by 5-9 cm by a magma source, 4 km below the northern half of the caldera.
Minoan Eruption
About 1650 BC a series of Plinian eruptions at Santorini volcano expelled 40-60 cubic km of lava, and created a regional tsunami. This eruption was possibly the main factor in the destruction of the Minoan civilisation.

Santorini Volcano Eruptions
1950, 1939-41, 1925-28, 1866-70, 1707-11, 1650, 1570-73, 726, 46-47 AD
197 BC, 1600 BC