Panarea Volcano - John Seach

Aeolian Islands, Italy
38.63 N, 15.07 E,
summit elevation 421 m
Lava dome
Panarea is a small volcanic island north of Sicily. The island consists of the top of a volcanic complex which rises from 1200 m below sea level, with a total surface area of about 460 sq km.
The island is frequently visited by wealthy tourists.
Hydrothermal activity was observed at Panarea in November 2002.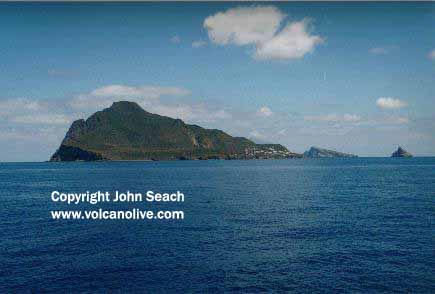 Panarea Island - John Seach

Panarea Volcano Eruptions
Eruptions 10,000 years ago. Hydrothermal activity in 2002.