Ngorongoro Crater - John Seach

Tanzania
3.0 S, 35.5 E
summit elevation 2440 m
Extinct volcano
Ngorongoro crater is a caldera located on the eastern side of the Serengeti ecosystem of Tanzania.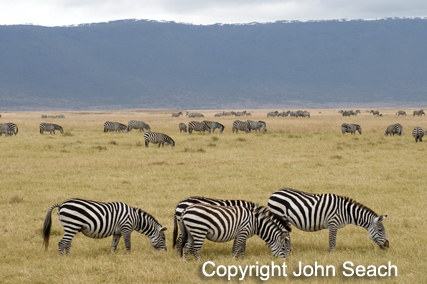 Ngorongoro - John Seach
The caldera is 21 km x 18 km in size, and the floor covers 304 sq km. The caldera floor contains a large variety of wildlife, making it one of the world's premier ecotourism destinations.

Ngorongoro Eruptions
2 million years ago.