Klabat Volcano - John Seach

Sulawesi, Indonesia
1.47 N, 125.03 E
summit elevation 1995 m
Stratovolcano
Klabat volcano is located in northern Sulawesi. It is a conical shaped inactive volcano, composed of black lapilli and lava flows. Lahar deposits are found at the base of the volcano.
An elongated crater 250 m x 170 m contains a shallow lake.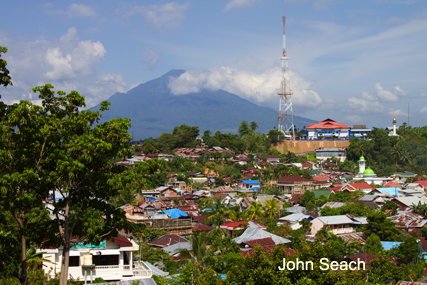 Klabat volcano, north Sulawesi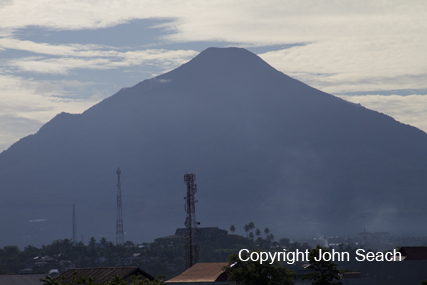 Klabat volcano, Sulawesi Indonesia - John Seach
Exposed rocks on Klabat are dominantly andesite although basalt has also been reported.

Klabat Volcano Eruptions
Fumarolic activity at Klabat Volcano.