East Java, Indonesia
7.97 S ,113.57 E
summit elevation 3088 m
Complex volcano
Iyang-Argapura Volcano is located in east Java, 25 km NW of Jember, Indonesia.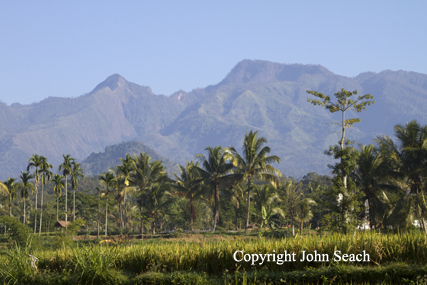 Iyang-Argapura volcano 2012
The volcano consists of a deeply eroded complex with valleys up to 1000 m deep. Iyang crater has explosion pits which contain solfatara.
Further reading
van Padang, M.N., 1951. Catalogue of the active volcanoes of Indonesia. International Volcanological Association.