Hargy Volcano - John Seach

East New Britain Province, Papua New Guinea
5.20 S, 151.06 E
summit elevation 1148 m
stratovolcano
(Also called Galloseulo, Gallosculo or Ibi).
Hargy volcano contains one of the major calderas on New Britain Island.
The caldera is 12km x 10km, and contains a lake on the SW side.
Weak fumarolic emissions were noted from the SE side of the W summit crater during an overflight in early September 1990.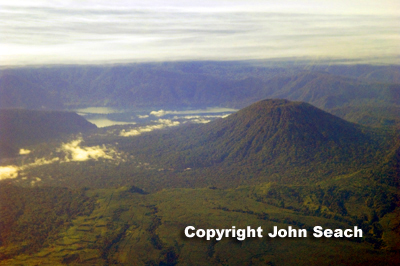 Hargy Volcano - John Seach

Hargy Volcano Eruptions
The Galloseulo lava cone was last active 1000 years ago.