Glass House Mountains | John Seach

SE Queensland, Australia
26.7 S, 152.9 E
Central volcano province
Summit elevation 240 m.
 
Dome-shaped hills, conical and spine-like peaks summit elevations.
Mt Miketeebumulgrai, My Tunbubudla, Mt Beerburrum, Mt Tibberoowuccum, Mt Horogargan, Mt Cooee, Mt Coonowrin, Mt Beerwah, Mt Ngun Ngun, Mt Beerwah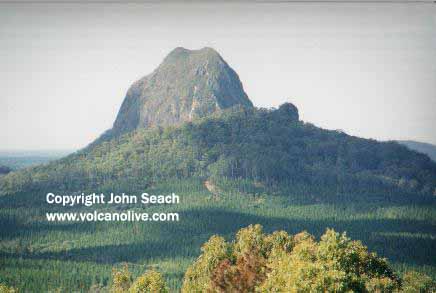 Glass House mountains, Queensland.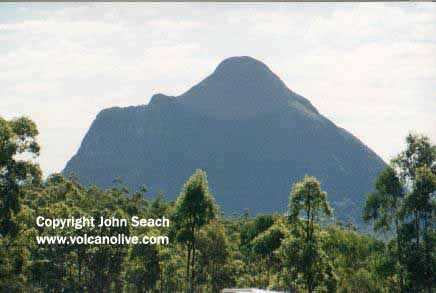 Glass House mountains
Further Reading
Shao, F., Niu, Y., Regelous, M. and Zhu, D.C., 2015. Petrogenesis of peralkaline rhyolites in an intra-plate setting: Glass House Mountains, southeast Queensland, Australia. Lithos, 216, pp.196-210.

Glass House Mountains Eruptions
25-27 million years ago