Mt Kaputar (Nandewar) Volcano - John Seach
NSW, Australia
summit elevation 1507 m
Nandewar Volcano last erupted 17-18 million years ago.
Nandewar volcano forms a spectacular national park in the noth of NSW.
Rugged cliffs rise out of the flat western plain providing some of the best hiking in the state.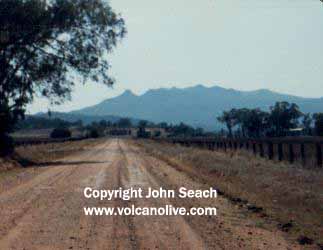 Mt Kaputar volcano.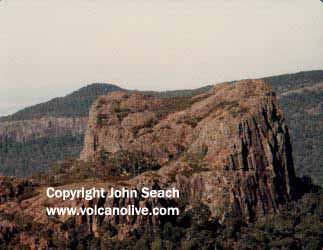 The Grovenor (1541 m)
Spectacular lava plug, Mt Kaputar.

Nandewar Volcano
www.volcanolive.com
Copyright John Seach